We love to make our bacha party aware of our Top Selling Products.
Take a tour of these special items to make your shopping decision easier than ever before because we know YOU LOVE YOUR KIDS TO THE CORE OF YOUR HEART and you would definitely buy something for them to bring smiles on their faces
Upto 50% off   |   Limited Stock Available   | Order Now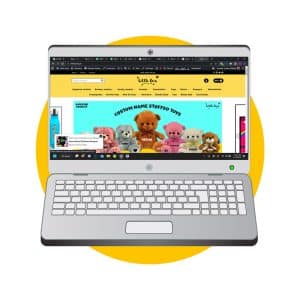 Welcome to the Online Hub of Customized Apparel for Kids & Newborns in Pakistan!
Little Ones brings to you a wide variety of personalized products for kids and newborns. From rompers for newborns to T-shirts and polos for your toddlers, sweatshirts for all ages, bomber and varsity jackets, water bottles and much more, you will find it all under one roof. Explore our website for all your customized gift item needs such as baby name rompers for Ramzan and Eid, kids name praying mats, P-caps and beanies with names in Urdu and English, customized name mugs, as well as key chains.
Our customized products are not gender specific so you can choose colours according to your preference. Mix and match our funky T-shirts, and polos with our super classy bomber jackets to create trendy looks for your boys and girls.
At Little Ones, we aim to promote happiness, love and healthy relationships by attaching sentiments to the outfits through customization. With easy online shopping options, re-live a little bit of your childhood with your little ones. Make time to not just place an order here, but to express your sentiments for your little ones!
Our Cute Little Customers